Product

Multi-function
Multi-function Plasma Cutter-Welder
in Your Bag


Worldwide, Multiplaz 3500 is the only welder with such a broad range of applications.
Multiplaz 3500 can weld, solder, braze, harden, and cleanse steel, aluminum, copper, cast iron, bronze and other metals. See Copper welding
Multiplaz 3500 can cut any metal, including high-alloy and stainless steel that can not be cut with oxygen cutting. Cutting ceramic tiles, quartz glass, bricks, concrete and other non-flammable materials is another unique feature of the Multiplaz 3500.
The ray of light from nozzle makes it possible to use the tool in total darkness.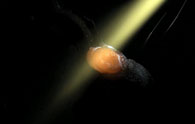 The tool can cut holes of any shape in tiles without any dust during cutting. See video clips
Multiplaz 3500 is successfully used in many commercial, industrial, military and residential services: manufacturing, repair and maintenance, agriculture, household, entertainment centers, art projects, all kinds of ships, marine, Navy, rescue service, etc.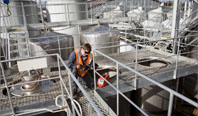 Users are continually giving us feedback about new applications for the Multiplaz 3500.
Multiplaz 3500 can replace a variety of different tools: welding machine, gas torch, plazma cutter, nibble shears and scissors, industrial drying fan, electric jig saw, blow lamp, inverter welder… just to name a few.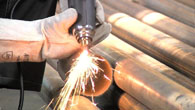 The unique properties of Multiplaz-3500 jet allow it to cleanse metal corrosion and to precisely heat only the specific part of a complex unit, for instance, to heat a bolt without affecting the nut. See Specifications
The remarkable design of Multiplaz 3500 is based on its simplicity and reliability. It is easy to operate, even for beginners.